Spirit Store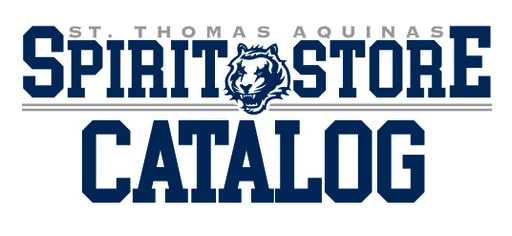 NEW Spring Spirit Store PreOrder Catalog
Ready to update your spirit wear? All NEW spirit wear is available to be ordered through our Spring Spirit Wear Catalog link below. Orders will only be taken through March 27th. These items will not be sold in the Spirit Store, so order now and order enough for summer!
The Spirit Store stocks the red and navy monogrammed short-sleeved polo shirts, navy monogrammed fleece, the grey performance fleece and the Wildcat Elite socks. All uniform apparel is approved by administration as official school uniform. Uniforms can be purchased during Spirit Store Hours.
Need a polo or fleece and can't make it to the Spirit Store? Print the form below and return with a check to the front desk. Uniform pieces will be delivered to your child's homeroom.
The Spirit Store is open during the school year for all your STA Wildcat Spirit Wear needs. The store also stocks red and navy monogrammed polos, outerwear and socks, all school administration approved. All proceeds of the Spirit Store go back to the educational programs at STA.
Store Hours
Tuesday and Thursday Morning 7:30 AM - 8:30 AM when school is in session.
Merchandise in the Spirit Store may be purchased by cash or check only. Please make checks out to STA School.
School uniform pieces available through the Spirit Store may be purchase by submitting an online uniform order form. Uniforms ordered and paid for with the order form below will be delivered to your child's homeroom.
If you need assistance contact Teresa Diaz. email